The presented papers during the 8th Global summit on Medicinal and Aromatic Plants  will be published in the,
Medicinal Plants

- International Journal of Phytomedicines and Related Industries
The Society for Conservation and Resource Development of Medicinal Plant, New Delhi, India has been publishing an international journal, i.e. "Medicinal Plants" covering all aspects of Phytomedicine, medicinal crop cultivation, ethnobotany, phytochemistry, pharmacognosy, conservation, resource development, and biotechnology and related industries. This journal is promoting the interdisciplinary exchange of knowledge and ideas. It is a unique endeavor because there is no other journal in the world, which covers all aspects of medicinal plants. Medicinal Plants is planned to provide a high-profile vehicle for the publication of innovative and original research results. In addition to full-length papers and short communications on original research, the Journal will also include review articles, emerging medicinal plants, industry news, forthcoming events, and current references on the subject. The journal is indexed in SCOPUS, CABI, EBSCO, Elsevier and many more international indexing services (www.indianjournals.com). The papers will be published in the journal after peer review process.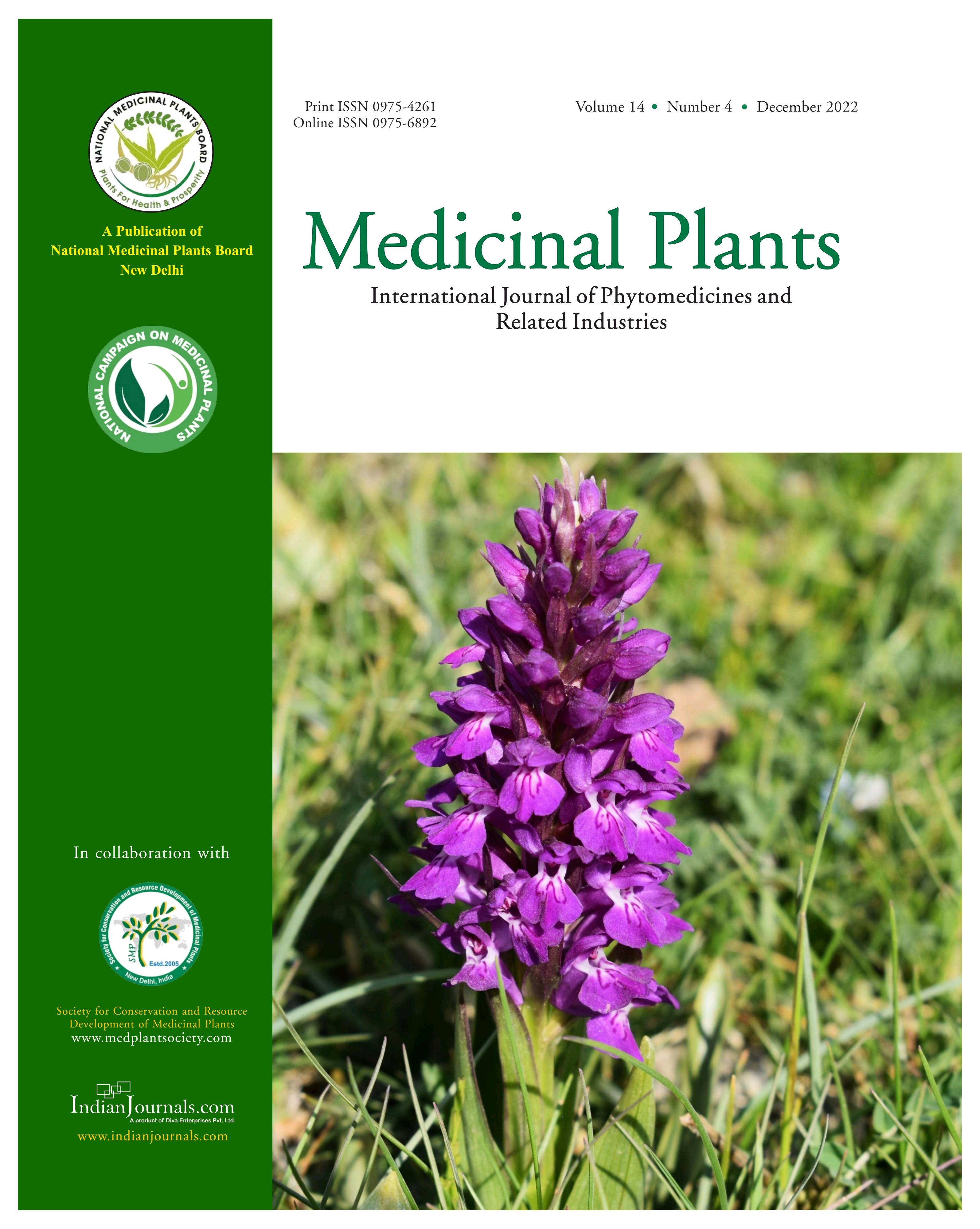 For details on the paper publication:
Dr. G.P. Rao
Editor in Chief , Medicinal Plants
Director
Institute of Agriculture & Natural Science
DDU Gorakhpur University, Gorakhpur 273009
Uttar Pradesh, India
E mail: medplantjour@gmail.com         Phone: +91-9711763384