How to Reach Bangkok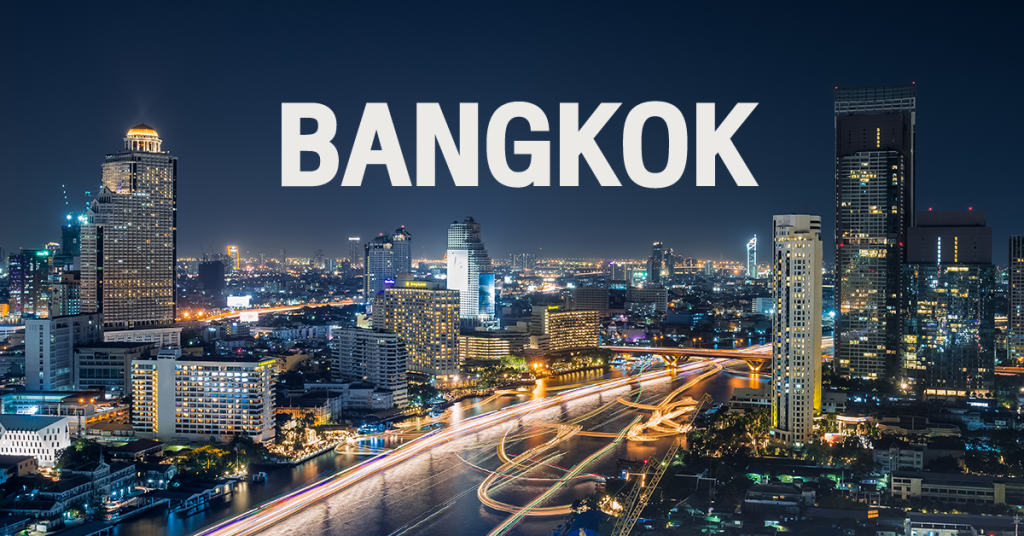 The colourful and bustling city of Bangkok is well-equipped with modern transport facilities. International travellers that commute via air reach at the international airport of the Suvarnabhumi Airport. It is connected to major global airlines, some of which fly on a regular schedule. Bus, BTS (Skytrain), MRT (metro), taxis and tuk-tuks are safe to transport options to travel within the city.
How to reach Bangkok by Air
Bangkok being a holiday destination is easily travelled from different continents of the world. The major airports in Bangkok that connect both nationally and internationally are the Suvarnabhumi Airport and the Don Mueang Airport. Both of these airports can be reached within 30 minutes from the city centre. The Suvarnabhumi Airport connects to various international cities like Chennai, Delhi, Paris, Sidney and Frankfurt. To Bangkok, Air India Express, Thai Airways, Air India, Jet Airways and IndiGo fly on consistently from Mumbai, Delhi and Bangalore. Monsoon seasons (August and September) usually have delayed or cancelled flights caused by thunderstorms and heavy winds.
Nearest Airport : Suvarnabhumi Airport, Bangkok
How to reach Bangkok by Rail
The rail system in Bangkok connects to nearby cities and neighbouring countries like Malaysia, Laos and Cambodia. The Hua Lamphong railway station is the main station, operates trains within and neighbouring countries while the Thonburi Train Station operates locally. The Eastern & Oriental Express, a luxury train runs every week between the Malaysian border and Bangkok.
How to reach Bangkok by Road
Road routes in Bangkok are clean and well-kept. Both government-funded and private buses run to major cities like Phuket, Pattaya, Krabi, Koh Samui and more. Three main bus terminals located far from the cities are Northern, Southern and Eastern Bus terminals. Since the terminals are far from cities, you can catch taxis till there. Also not forget taking snacks and water bottles along. Apart from Bus, BTS (Skytrain), MRT (metro), taxis and tuk-tuks are other transport options.